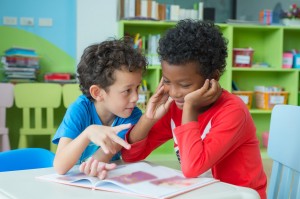 When we do return to our classrooms, our lives are going to look different, that is clear. But how different? No one knows, but one thing we do know is that some students took part in family time, camping, building things, and learning things not taught in a classroom. Some students will have experienced safety, security, and lessons in community health during this time. Unfortunately, there is another set of students who during this time were afraid, and were locked up with people who did not treat them with love and respect. Or they have been concerned about their safety, security, or went hungry. No matter what the circumstances are, it is going to be an unprecedented time for us as educators when we return.
Let's not forget you as educators have also been experiencing this. You have your own sets of circumstances and experiences that may be triggers for you. You may have experienced feelings of self-doubt, insecurity, or you may have been able to experience the quietness of the world in a way you rarely experience. No matter what your circumstances are, you are going to be stepping into a world that is different than when you left.
Here are 5 suggestions that might help when you walk back into your classroom:
Take time to create a morning circle. Morning circles are great places for not only you but also the students to share their experiences, emotions, and other things going on in the classroom. It is a great way to begin building a community and a place of trust. For more information on creating morning circles, check out, https://www.edutopia.org/practice/stw-glenview-practice-dialogue-circles-video
Take time for you. I have written several blogs about self-care, but during this time when you return to the life of being in the classroom, take a moment to check in with yourself and acknowledge the feelings and emotions you are having. Find healthy ways to read for fun, journal, work-out, spend time with friends and family, play a game, watch a movie or any other activity that helps you get back to basics. Nothing will be more important than your mental health.
Introduce journaling and participate in it. Providing your students with a time to draw, write, or collage during the day can help them decompress from the things going on. It can also provide a safe place for them to share their experiences during the pandemic.
Provide a quiet time for meditation. For students who have experienced trauma, meditation can be scary. If students are struggling provide an opportunity for students to color quietly, doodle, or do yoga poses. But for those who can, taking a quiet meditative moment after high intense times can help them re-establish a centered self.
Let them share. I know that when the hallways fill with students again, the focus will be on, "bridging the gap," and "catching students up." But I encourage you to take a step back and resist the urge to shove an agenda of standards at students. Give them time during the day to read for fun, learn for fun, and engage in a project for fun. That will yield you twice the results than a lecture, paper, and pencil work or talking at students.
If you have other suggestions on plans you have when you return to the classroom, I'd love to hear them. Share below your plans for future education for students in a classroom that will inevitably look different in some way than when you left in March.