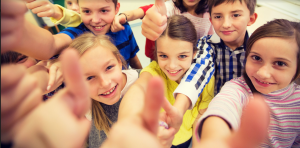 I wake up in the morning these last few months feeling like the clock is running out on me. It's interesting to think that, essentially in the school system, January begins a weird sort of count down for me. We have five months of school left, but the time flies. We are now into March and the big planning begins. I plan for next year; teachers telling us they are leaving or staying. Plans for professional development, data trends and big decisions on curriculum are made now. Yet, my brain wants to stop the clock. We still have three months to go, it yells, but I cannot slow down.
It is equally important to be present in the next three months. Be sure to optimize every moment of opportunity with students this year while still trying to be diligent and not forget anything that must be done for the next year. Money deadlines, grant proposals, and equipment ideas cannot wait for August, for that would be too late.
And with all that said, there is another sort of push with the clock running down, it is an achievement. You wonder did students get enough opportunity this year? Did they make enough growth? Did we do all we can do and how will we optimize the time we have left. We want to be sure that every student gets as much opportunity as possible in order to grow and learn. We might have students at this juncture that have not made the progress we want, it is a time when we re-evaluate data in order to determine what is going wrong? We celebrate the successes and look to see where the students are at and celebrate the growth they have made.
While during this time of the year teachers and staff may be tired, students might be wearing down from the educational wheel they sometimes feel trapped on. These last three months can be the busiest of times, compounded with the desire that time slows down to give us just a little more. More time with the group of students who we have to come to know as people, not just students. More time to give them a few more pointers, tips, and tidbits of knowledge before they move on to the next grade.
There's also the dark side of the clock. This is the time of year when people have decided they no longer want to teach anymore. They are moving in a different direction. This is the time of year when you might begin to see your teaching collogues change from happy, love my job people – to 'I can't wait to leave' staff members who do not share in your enthusiasm for the next year. The dark side of the clock is that at this time in the year you might be dreading the end because you are going to have to say good-bye to the teacher who has been working alongside you because you have decided you can no longer work in that district.
I think education is one of the unique fields where March to May is the clock count down with one foot in this year and one foot in the next. How will you spend your next three months? Are you also trying to outrun the clock? What will you do to ensure students get equal access for the last three months? How will you spend your last three months of the 2019 – 2020 educational school year?