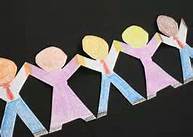 Human nature being what it is, when something is simple, we tend to overlook it.
Such is the case with family engagement.  When considering where to invest our educational dollars, we often think of the big three: curriculum; professional development; and technology.  Not a thing is wrong with pursuing these areas.
But for my money, family engagement is the best investment of time and resources; and we don't have to spend a boatload of money to do it well.
In a recent meeting with Family Engagement Leadership of Arizona (FELA) I was reminded that for millions of students in America, family engagement—or the lack there of— is a huge issue, and it can no longer be taken lightly, in its absence. Furthermore, it is considered to be the single most important ingredient in education reform.  "It is the bedrock of educational success that is often overlooked".  Could it be that this is true because we have taken it for granted?
For those of use whose parents were highly involved in our education, and who are those parents ourselves, it seems a non-issue—a given.  So what's the big deal?
Here's the big deal; and it comes as no surprise:
Research concludes that there is a positive relationship between family engagement and improved academic achievement. This is true across socioeconomic, racial, and educational background for students of all ages.
Researchers also found that the way children spend their time at home was the strongest predictor of school success. Especially when you consider that 53% of students' time is spent at home.
Children from diverse cultural backgrounds tend to do better when parents and teachers collaborate to bridge the gap between the culture at home and the culture at school.
The greatest predictor of student achievement in school is not income nor social status, but the extent to which families are able to create a home environment that encourages learning, communicate high expectations, and become involved in their children's education
In programs that are designed to involve parents in full partnerships, all students achieve. Students have higher grades and test scores, better attendance, exhibit more positive attitudes and behavior and complete homework more consistently.
Junior and senior high school students whose parents remain involved make better transitions, maintain the quality of their work, and develop realistic plans for their future; Students whose parents are not involved, on the other hand, are more likely to drop out of school [1]
No surprises. But what continues to baffle the mind is how little attention is paid to what Dr. Maria Paredes calls "the game changer" for educational equity in Arizona.
Dr.
Paredes defines family engagement as "the collaboration between families and
schools that drives student achievement." It is the words, collaboration and drives, that elevate the parental role far and
away above the stock parent-teacher conference model and PTA involvement.
According to the mission and vision of FELA, these terms represent an intentional commitment to:
Promote a systemic and measurable approach to family engagement that is student-centered.
Train and support parents as well as teachers in how to take collective action and shared responsibility for individual student learning.
Increase student achievement through meaningful parental engagement.
Provide statewide advocacy and leadership for family engagement
So what's the bottom line?
If equity in education and increased student achieve are the educational True North, then we must find ways to replicate the kind of success that far too few school districts across the country and in Arizona are seeing in the achievement of their students.
[1] Report by National Parent Teacher Association, 1998