This fall, Arizona schools began the year with approximately 1,000 job openings for teachers.
Stories on Arizona's teacher shortage have abounded in recent months. Despite the need for quality educators in our state, did you know that hundreds of teachers were pink-slipped this year in districts that experienced a Reduction in Force? The Arizona budget this year put districts in uncertain positions, and because of employment rules for hiring teachers, districts have to pink-slip teachers who will potentially lose their jobs in April. I could not find the exact numbers of teachers who were RIF'ed this year, but districts such as Dysart who did not pass their override elections w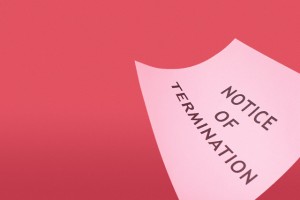 ere hit particularly hard in this regard. This year, Dysart alone RIF'ed 143 teachers.
Now, as most teachers know but perhaps the general public does not, many if not most of those teachers were ultimately recalled and given positions. However, RIF'ed teachers are often not returned to their original positions, but are redistributed throughout the district as needed– kind of a human redistribution of wealth. Except that these are people we are talking about, often people who have been successful in particular contexts for which they were hired, or at schools where they felt a personal connection to the community. It is a frightening and painful process.
The RIF process happens in the middle of a teacher shortage, of all ironies. Lay off teachers; start the year short 1,000 teachers. Does it add up? It does if you see teachers as a commodity, if your education economy is full of bizarre nonsequiturs.
In 2009, I was pink-slipped during a reduction in force. This was after the first devastating round of school district budget cuts in Arizona that followed the big economic crash. I was devastated, because my husband had also been laid off after I had decided to take a pay cut to change districts and try something new. We had two very small children.  I had decided to change jobs in the days before the crash, when we thought things would always be headed up, up, up. Those were in the days before the RIF process was almost routine, before the teachers understood that most of us would be called back, whether to our own classrooms or elsewhere.
That summer, in 2009, my husband and I enjoyed one small getaway with friends. We attended the San Diego Over the Line tournament on Fiesta Island. We had never been. Basically, in the private tents all food and drink are provided for the weekend while you either watch or participate in a simple, raunchily announced beach softball game, fondly nicknamed "OTL."

The group who invited us was hosting about 75 people for the weekend, most of them from Arizona. My husband and I knew only a handful of them, but it was a gregarious atmosphere. At lunch, we sat with Arizonans that we hadn't met. One man introduced himself as the business manager for a district in our city that was attracting families quickly because of their new facilities, upscale suburban location and investment in technology. I introduced myself as a teacher of fourteen years who had just been RIF'ed because of recently changing districts. We discussed the local situations and came around to teacher salaries, which I knew were lower in his district than surrounding districts. I told him I had considered applying in his district, but that I would lose too much pay.
Before I knew it, this man in charge of the district budget actually articulated what many teachers had privately believed was the dynamic: "I don't mind that teacher salaries are low. It keeps our staff younger, and the younger teachers tend to be more committed and creative than the older teachers. They have more energy, and that is good for kids. Our scores prove it."
Honestly I forget what else he said, because I couldn't see straight. I am sure my face was puffing up ready to cry (my reaction to just about every emotion.) I felt like punching the guy in the face. I didn't. I'm sure my response was clumsy, restrained and tearful. I stood up and walked away from that table. Had he not heard that I was a fourteen year veteran teacher? Who did he think he was talking about?
The idea that low teacher pay is excusable, and that lack of experience doesn't really matter in the face of enthusiasm… I knew that those ideas were implicit (and still are) in much education policy and public opinion (Teach for America, charter schools). I was absolutely shocked to hear a top-ranking district official actually say it aloud to a teacher. But then again, our state is full of bizarre nonsequiturs in educational policy.
This was in 2009. Since then, our economy has grown, yet teachers are still experiencing the RIF cycle year after year. In a teacher shortage. It all makes me think about our true priorities.
Tune in soon for part two and a look at the theory of professional capital, developed by Andy Hargreaves and Michael Fullan, which helps explain why these popular ideas and policies are so misled, and why teacher job security and compensation are crucial, depending on your ultimate goal.