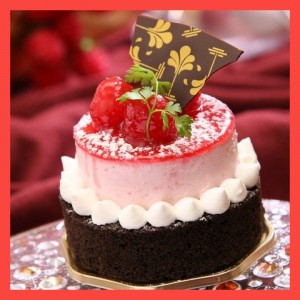 Right now, to take a step back from life around me, I have been enjoying the Great British Baking Show. First, let me say I love this show. I think the creativity and work that people put into making something is impressive to me. And you might be asking yourself how this show ties into teaching? So, here's what I've learned,
#1. Baking under pressure sometimes results in things falling apart. Teaching under pressure sometimes causes your teacher to fall apart. So, what advice do people on the baking show get during the times that the pressure is high? One of the hosts comes by and tells them to have an even temperament and to take a deep breath. Sometimes, as leaders, we need to see when someone is overwhelmed, step in and remind them to take a deep breath.
#2. Different challenges require different skills. Baker's do not bake a cake with the same abilities. I didn't know this, well, because I'm not a baker. But now that I do, how does that relate to the students in our class? Simply put, we can't teach every student in our class the same skills. While we may have been teaching reading with the same set of resources, systems, and reading groups, not all students will fit into that system, and we have to continue to update our teaching skills to meet their needs.
#3. Baking a chocolate biscuit bar requires precision, putting the chocolate on just right, and ensuring you have timed everything correctly. If you do not time things correctly, for example, heating and cooling your chocolate, I have learned it will collapse. This is the same with students. If you do not time your lesson correctly, students may not get the concept, become frustrated, and collapse under the pressure. Or if you rush an idea, they may not fully grasp the idea, which can cause problems later on when applying the learning.
#4. Sometimes you think your pudding has set correctly, and when you cut into it, you find out that something went terribly wrong, causing you to step back, reflect and adjust. Teaching is a giant game sometimes of not knowing you did it right until later on. However, while in baking, you don't always get an opportunity to check how it will turn out until you cut into it or taste it. Exit tickets and mini checks for understanding can be sure we don't wait until the end to determine whether students understood the content or not.
#5. The most important lesson I have learned is that doing things we love allows us to take the ups with the downs. While twelve bakers start on this show, only one wins. However, they show each other support, cheer for each other, and encourage them when they are struggling. While their cake may not have turned out the way they want, or their ice cream melts on a warm day before it makes it to the counter, when you love what you do, it is easier to take these things in stride and still create a positive environment. When you love teaching, working with students, and you love the opportunities you are given in education, the rough moments, days, and miscommunications don't seem like such a big deal.
This show has become a staple to my wind-down system and if you have not watched it, I highly recommend it. They bake amazing things that look pretty, but I have also learned a lot. What lessons have you learned from the TV show or movies you have watched lately?