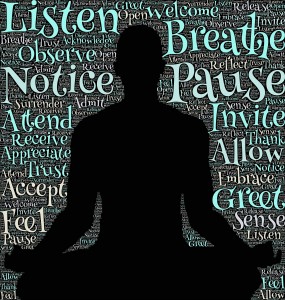 Inhale through your nose, exhale out your mouth. Breathe in, breath out has become the mantra that has become the backbone of my everyday life. It seems easy right, most days we breathe without even thinking about it. Then I was hired for a unique educational opportunity. There I found myself instantly pulled into a new world. 
In the blink of an eye, staff could be upset because other staff stepped on their toes. A student might run off-campus. A fight could break out in another room. In the middle of all of this, I might turn around and see the police coming up to our front gate because of various reasons, and a parent may call to investigate something their child said happened on campus.
As all of this occurs, everyone looks at me for the right answer. Everyone is looking at me to solve the problem. So, I take a step back. I breathe in through my mouth, counting to five, focusing on the air in my lungs. Exhale out, on the last second of the exhale. I'm now ready to tackle the problem I am being faced with head-on.  The tension releases from my shoulders. Whichever challenge is most critical is the one I tackle first.
This is also the mantra I use with students and staff when they become upset. I oftentimes don't say anything, I simply sit back, take in a breath for five and exhale for five. It is amazing how quickly someone else's breathing will mimic yours if you don't talk and just breathe. The person upset slowly begins to de-escalate just by your breathing. They don't teach this in de-escalation classes and no one in my teacher training ever told me or showed me research to back it up, but through years of working in difficult situations and facing constant challenges, this is the one strategy that always goes right for me.
When I'm breathing my response is not contingent on another person responding a certain way. I'm not challenging them or engaging in conversation that keeps them heated. We are not saying anything at all. This strategy also helps me to get past the emotion I may be feeling about a situation and move onto a more solutions-oriented space. It is where I can think of questions I might need answers to or where I can see the other side of the situation. It also prevents me from saying something at that moment that I might later regret. It allows me to shift my negative energy into a positive place and release the energy from my body.
I didn't know at the time, when I became a yoga certified teacher, just how much this valuable training would come in handy, but it has become one of the most important tips I give to other teachers, and it is one of the most valuable tools I have in my toolbox. What tool do you use in your classroom that has helped you be successful?